So, a while ago I decided to try out the magic pad because I'd gotten so used to the trackpad on my macbook. I hated the fact that the angle of it prevents you from putting it in front of the keyboard, below the space bar, just like on my laptop, so I made this with the help of my buddy Bill: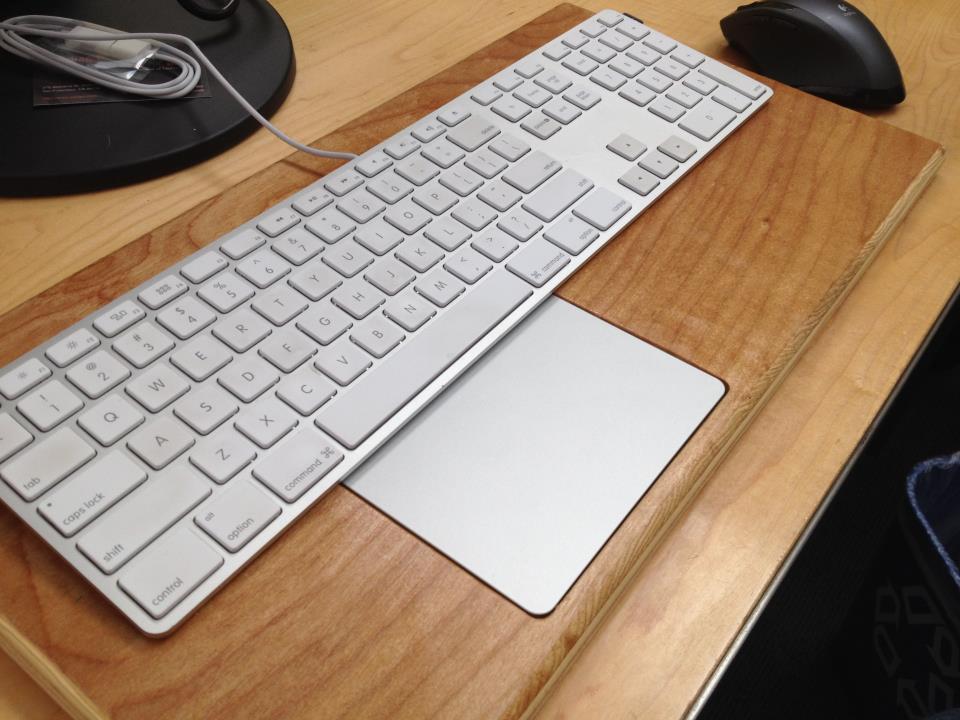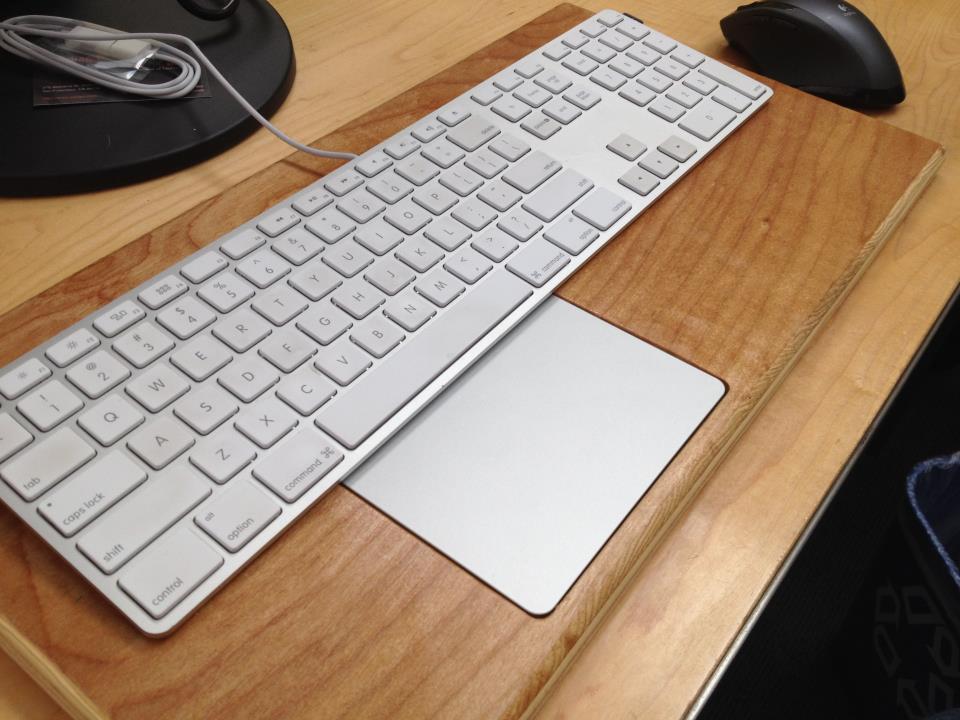 A month or two ago, I was walking by this place near my office and saw a bunch of wood working going on. I stepped in and asked if they could make a nice version. I wanted a solid piece of wood (rather than the cabinetry plywood I used in my prototype) and I wanted it to just be more precise. They told me they could make a 3D model of my prototype in CAD and then basically "print" it right into a solid plank. A few days later, this is what I got back: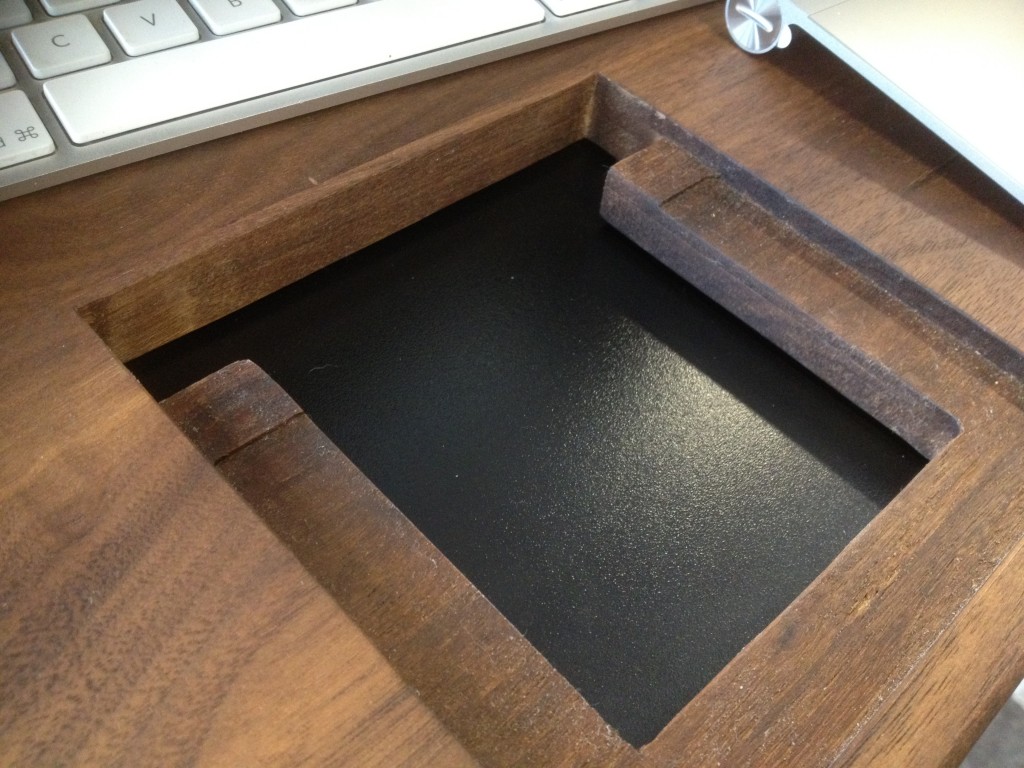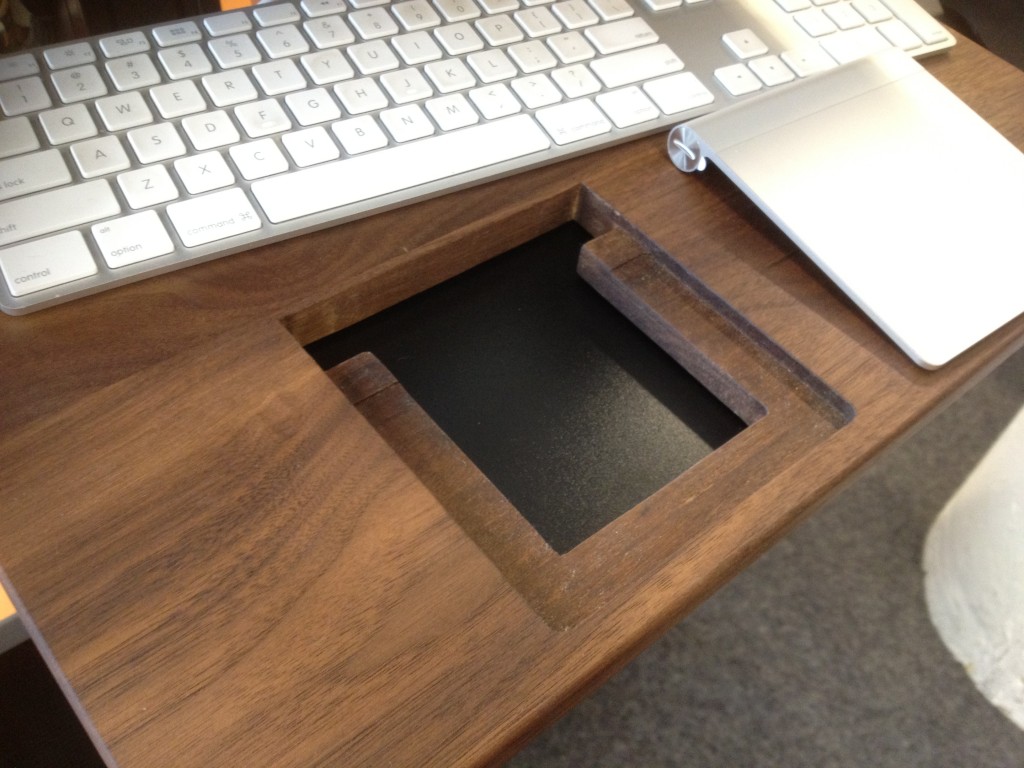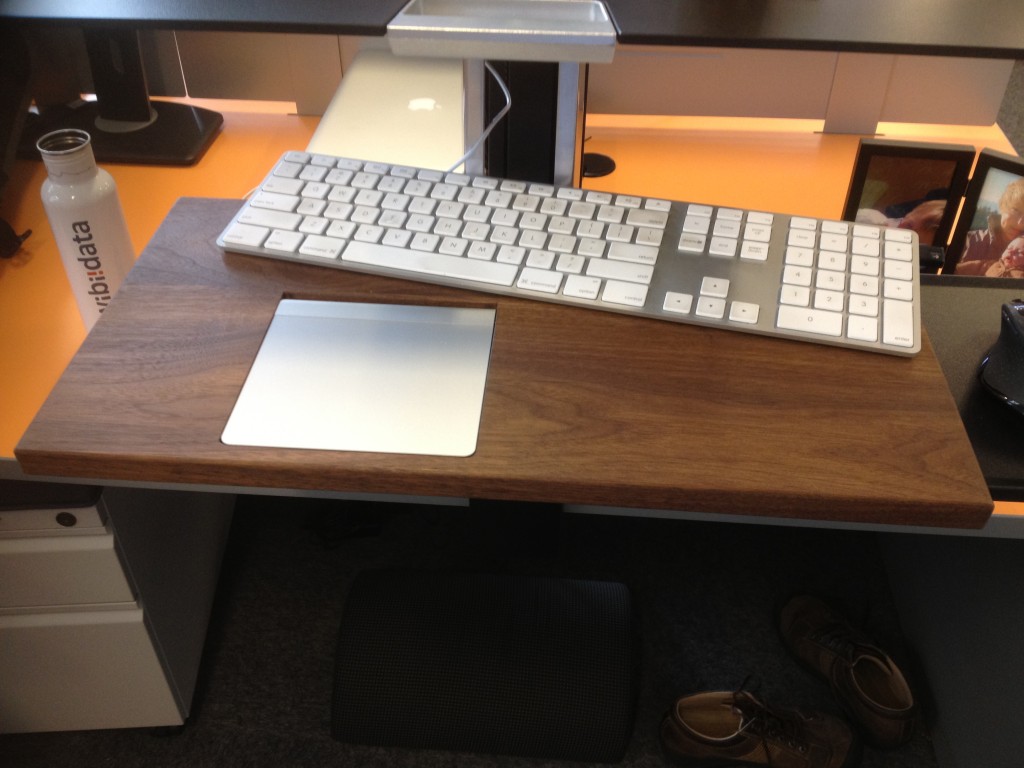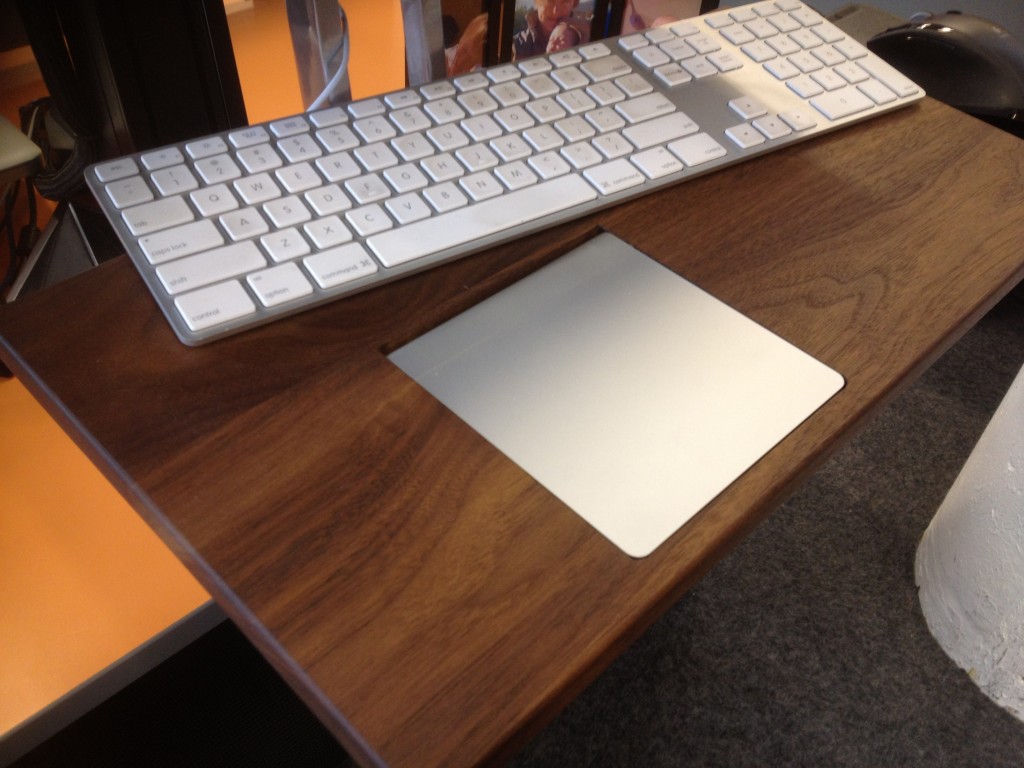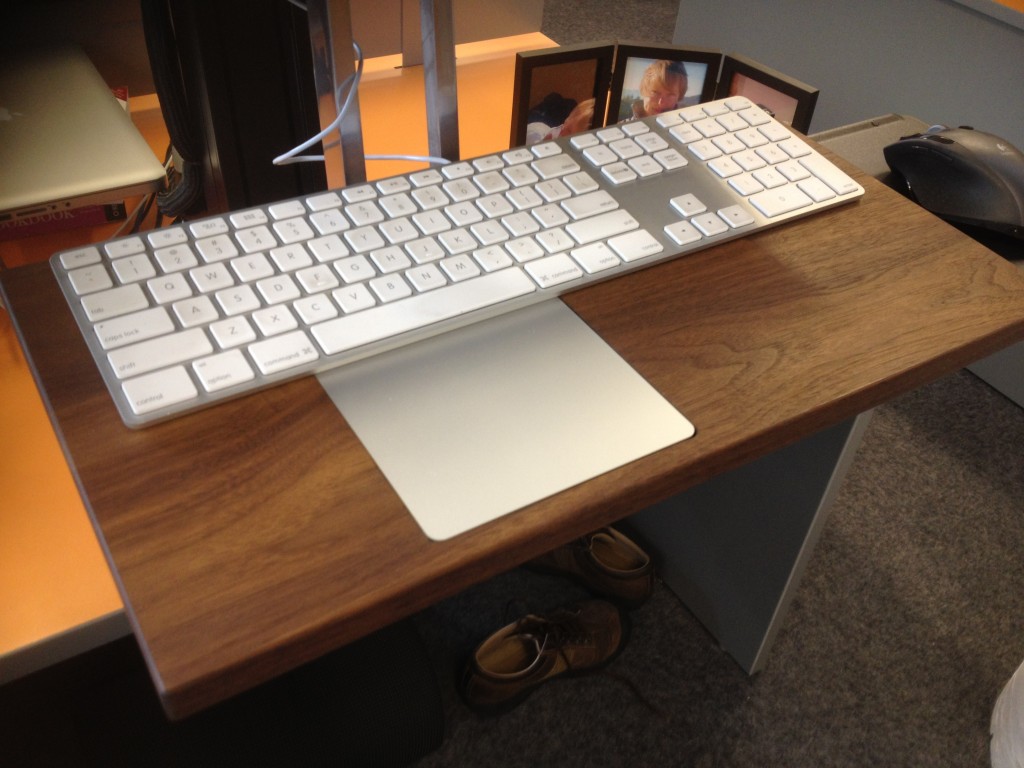 Now, a few months later, I never touch my mouse and can't imagine using anything else, even in Photoshop or Illustrator. I've been contemplating doing a Kickstarter to see if others would want one. What do you think?